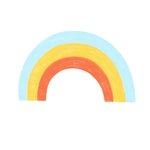 Katie Schaefer Illustration
I'm Katie, an illustrator and art teacher working in St. Louis, MO, though I have called Arkansas, Mexico, Georgia, and New York home as well. My silly illustrations have been published by the likes of The Door, Ladybird Press, and the Baltimore Sun.
Though I may seem the world traveler, my favorite place is in my cozy home with my hairless pup Mysterio. When I'm not working in my studio you can find me in my garden trying to make things grow.
Read more