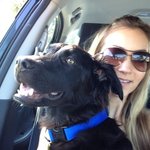 Katrina Pete
All of my paintings and illustrations are dreamed up in my happy little home studio in Minnesota. Watercolor is my favorite art medium. I love the way the colors blend into one another, hard and soft lines on textured paper, the luminosity of the pigment and the meditative state that happens with good coffee, sunshine and a paint brush. Thanks for visiting my shop! Katrina Pete joined Society6 on March 27, 2015
More
All of my paintings and illustrations are dreamed up in my happy little home studio in Minnesota. Watercolor is my favorite art medium. I love the way the colors blend into one another, hard and soft lines on textured paper, the luminosity of the pigment and the meditative state that happens with good coffee, sunshine and a paint brush.
Thanks for visiting my shop!
Katrina Pete joined Society6 on March 27, 2015.
Katrina Pete's Store
87 results
Filter