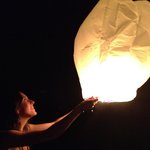 katrokart
Hi there! My name is Katie and I am a recent graduate of the University of Michigan. My artwork ranges from realistic watercolor paintings to whimsical digital creations. I like experimenting with different mediums and concepts, so my collection is a bit eclectic. I hope you find something you like! Follow me on Tumblr: http://katrokart.tumblr.com katrokart joined Society6 on March 7, 2014
More
Hi there! My name is Katie and I am a recent graduate of the University of Michigan. My artwork ranges from realistic watercolor paintings to whimsical digital creations. I like experimenting with different mediums and concepts, so my collection is a bit eclectic. I hope you find something you like!
Follow me on Tumblr: http://katrokart.tumblr.com
katrokart joined Society6 on March 7, 2014.