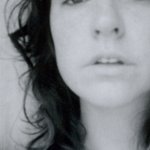 kat white
Kat White is a Sydney based designer, with a full time obsession with Polaroids. She draws inspiration through her travels, from landscapes, architecture and geometry. Her latest creative project is turning her photography into fashion, and has released a range of silk scarves featuring her photography. Most recently was part of The 12.12 Project, with exhibitions in Paris and Berlin. www.polaroidscarves.com kat white joined Society6 on January 25, 2011
More
Kat White is a Sydney based designer, with a full time obsession with Polaroids. She draws inspiration through her travels, from landscapes, architecture and geometry. Her latest creative project is turning her photography into fashion, and has released a range of silk scarves featuring her photography. Most recently was part of The 12.12 Project, with exhibitions in Paris and Berlin.
www.polaroidscarves.com
kat white joined Society6 on January 25, 2011.
Cards by kat white
26 results
Filter