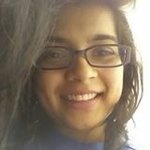 Krish Amin
I'm Krish, an aspiring artist living in the country side of Central Florida, and this is where you can purchases prints of my original artworks. Born and raised in various attractive places in India, I spent most of my early childhood days traveling from city to city exploring countless fascinating attractions of nature. My work is a visual exploration of colors, forms, and patterns found in nature. I'm currently fascinated by the deep blue ocean and the various shades of color it exhibits. My art is inspired by the world present around me and the culture integrated into me. I love to capture the world through my lens and expose the themes in my sketchbooks by the means of abstract, symmetry, and vibrant colors. Krish Amin joined Society6 on March 17, 2014
More
I'm Krish, an aspiring artist living in the country side of Central Florida, and this is where you can purchases prints of my original artworks.
Born and raised in various attractive places in India, I spent most of my early childhood days traveling from city to city exploring countless fascinating attractions of nature. My work is a visual exploration of colors, forms, and patterns found in nature. I'm currently fascinated by the deep blue ocean and the various shades of color it exhibits.
My art is inspired by the world present around me and the culture integrated into me. I love to capture the world through my lens and expose the themes in my sketchbooks by the means of abstract, symmetry, and vibrant colors.
Krish Amin joined Society6 on March 17, 2014.