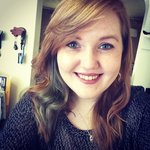 Kay Hathaway
Just a small town girl trying to make it big in this beautiful world with my camera by my side. Owner of a small photography business, taking all inquires regarding family and individual portraits and event photos. Email: khm1014@aol.com Facebook: Photography by Kay Kay Hathaway joined Society6 on January 29, 2014
More
Just a small town girl trying to make it big in this beautiful world with my camera by my side.
Owner of a small photography business, taking all inquires regarding family and individual portraits and event photos. Email: khm1014@aol.com Facebook: Photography by Kay
Kay Hathaway joined Society6 on January 29, 2014.