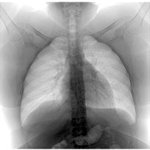 Kayke
I am compelled to express the ugliness of death and of self, of figures and animals and nature. Folds of skin, rivers of stretchmarks and veins intrigue me. When I close my eyes, I see towering birch trees grieve the loss of their leaves that could not outlast the bitterness of autumn. Red leaves upon the ground, the red of blood, and of fingers and the white of bone and teeth, the white of fur and snow-- then, finally: the pitch black of hollowness. I am an artist of many interests, including oil painting, mixed media, illustration, graphic design, animation, and doll customization,I pride myself in my ability to intergrate technology alongside my traditional practices. I hold many years of experience in digital artwork, paintings, and illustrations ranging from commissions to freelance, to personal work. My newest endeavors involve combining the traditional oil painting practices with projected digital animations. Thank you for viewing my work, Kayla Knadle Education BFA 2013 Fine Arts Columbus College of Art and Design Area(s) of Specialization: Oil Painting Grants/Awards 2011 - Charles Hall Memorial Scholarship 2009 - 18th District Congressional Art Awards – 1st place (Arizona) 2009 - VFW Art Awards – 1st Place County (Arizona) 2008 - 18th District Congressional Art Awards – 1st place (Arizona) 2008 - VFW Art Awards – 1st Place County (Arizona) Exhibition Record 2010 131st Annual Student Exhibition Columbus, OH 2013 Solo Thesis Exhibition Columbus, OH Past Employment 2011 Freelance Illustrator at SBC Advertising - Bed, Bath, and Beyond Christmas Catalog 2011 Commissions 2011 efukt.com Website Banner 2011 newsfilter.org Website Banner 2011 m90.org Website Artwork, Banner 2011 extremefuse.com Website Artwork, Banner 2012 efukt.com Website Banner 2012 Filth Factory Network Banner 2012 The Disaster Syndicate Band Logo 2012 Cayur EP Album Cover 2012 Antipode Comic Character Design 2012-Present Antipode Comic Book 2012 Indestructible Noise Command Album Cover 2013 Indestructible Noise Command Limited Edition T-Shirt Design 2013 Cayur EP Album Cover Freelance Commissions 2008-Present Freelance Doll Customizations 2009-Present Kayke joined Society6 on March 10, 2014
More
I am compelled to express the ugliness of death and of self, of figures and animals and nature. Folds of skin, rivers of stretchmarks and veins intrigue me. When I close my eyes, I see towering birch trees grieve the loss of their leaves that could not outlast the bitterness of autumn. Red leaves upon the ground, the red of blood, and of fingers and the white of bone and teeth, the white of fur and snow-- then, finally: the pitch black of hollowness.
I am an artist of many interests, including oil painting, mixed media, illustration, graphic design, animation, and doll customization,I pride myself in my ability to intergrate technology alongside my traditional practices. I hold many years of experience in digital artwork, paintings, and illustrations ranging from commissions to freelance, to personal work. My newest endeavors involve combining the traditional oil painting practices with projected digital animations.
Thank you for viewing my work, Kayla Knadle
Education BFA 2013 Fine Arts Columbus College of Art and Design Area(s) of Specialization: Oil Painting Grants/Awards 2011 - Charles Hall Memorial Scholarship 2009 - 18th District Congressional Art Awards – 1st place (Arizona) 2009 - VFW Art Awards – 1st Place County (Arizona) 2008 - 18th District Congressional Art Awards – 1st place (Arizona) 2008 - VFW Art Awards – 1st Place County (Arizona) Exhibition Record 2010 131st Annual Student Exhibition Columbus, OH 2013 Solo Thesis Exhibition Columbus, OH Past Employment 2011 Freelance Illustrator at SBC Advertising - Bed, Bath, and Beyond Christmas Catalog 2011 Commissions 2011 efukt.com Website Banner 2011 newsfilter.org Website Banner 2011 m90.org Website Artwork, Banner 2011 extremefuse.com Website Artwork, Banner 2012 efukt.com Website Banner 2012 Filth Factory Network Banner 2012 The Disaster Syndicate Band Logo 2012 Cayur EP Album Cover 2012 Antipode Comic Character Design 2012-Present Antipode Comic Book 2012 Indestructible Noise Command Album Cover 2013 Indestructible Noise Command Limited Edition T-Shirt Design 2013 Cayur EP Album Cover Freelance Commissions 2008-Present Freelance Doll Customizations 2009-Present
Kayke joined Society6 on March 10, 2014.
Kayke's Store
43 results
Filter