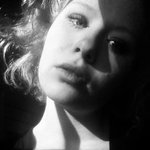 Kayleigh Morin
Published artist and photographer. I combine photography with other visual arts to document and respond to the world around me. My work takes a humorous yet surreal approach. Technology, the sublime, pop culture, and the human psyche are common themes in my art. I make work for people who aren't afraid to react. http://kayleighmorin.com/ http://www.kayleighmorinphotography.com/ Kayleigh Morin joined Society6 on May 5, 2014
More
Published artist and photographer.
I combine photography with other visual arts to document and respond to the world around me. My work takes a humorous yet surreal approach. Technology, the sublime, pop culture, and the human psyche are common themes in my art. I make work for people who aren't afraid to react.
http://kayleighmorin.com/ http://www.kayleighmorinphotography.com/
Kayleigh Morin joined Society6 on May 5, 2014.