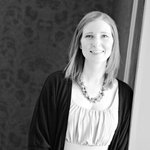 Katie Carberry
I am a children's illustrator currently residing in sunny California. I grew up on a horse farm in Illinois and moved to California after after getting my BA in illustration from Columbia College of Chicago. You can find more of my work at: www.katiecarberry.com & https://www.facebook.com/katiecarberryillustration https://twitter.com/k_carberry https://instagram.com/k_carberry Katie Carberry joined Society6 on April 30, 2016
More
I am a children's illustrator currently residing in sunny California. I grew up on a horse farm in Illinois and moved to California after after getting my BA in illustration from Columbia College of Chicago. You can find more of my work at:
www.katiecarberry.com
&
https://www.facebook.com/katiecarberryillustration https://twitter.com/k_carberry https://instagram.com/k_carberry
Katie Carberry joined Society6 on April 30, 2016.