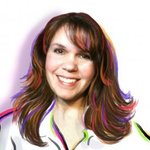 Keena
As a fine artist and illustrator, Keena finds inspiration in the wild soul beauty of nature. Society 6 is where you find her illustrations, which are a holistic mix of eastern wisdom and contemporary philosophy. I have loved sketching with a brush pen for the last 10 years. I focused on the line weight to suggest volume, & how so much can be suggested with so little. In the words of Leonardo da VInci "simplicity is the ultimate sophistication". Keena joined Society6 on December 5, 2013
More
As a fine artist and illustrator, Keena finds inspiration in the wild soul beauty of nature. Society 6 is where you find her illustrations, which are a holistic mix of eastern wisdom and contemporary philosophy.
I have loved sketching with a brush pen for the last 10 years. I focused on the line weight to suggest volume, & how so much can be suggested with so little. In the words of Leonardo da VInci "simplicity is the ultimate sophistication".
Keena joined Society6 on December 5, 2013.
Keena's Store
7 result
Filter