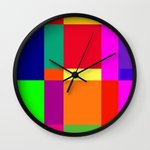 Keith Bowden
Photographer and Digital Artist. I am particularly interested in landscape and nature photography and enjoy digital manipulation of some of the images. I have recently retired from my career work which has enabled me to concentrate more seriously on my interests of both photography and art. My most recent photographs have been taken in the English Lake District. Keith Bowden joined Society6 on January 13, 2016
More
Photographer and Digital Artist.
I am particularly interested in landscape and nature photography and enjoy digital manipulation of some of the images. I have recently retired from my career work which has enabled me to concentrate more seriously on my interests of both photography and art. My most recent photographs have been taken in the English Lake District.
Keith Bowden joined Society6 on January 13, 2016.