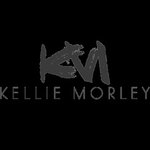 Kellie Morley
"When my kids sleep, I paint!" I am a stay-at-home mom with a passion for painting abstract art. I love creating pieces inspired by landscapes, fashion and the latest interior design trends. Finally, having some time for my own, I decided to pick up the paint brush again and see what would happen next! I am a born and raised Texas girl with French roots and have been enthralled with the French Impressionism movement ever since I was a child. My travels to France and a visit to Monet's Garden in Giverney, France have always inspired me. My style somewhat mimics the Impressionistic style of a few of my favorites, Monet and Renoir. I am happy to commission or custom order a painting in any size, color or style that fits your decór. Feel free to contact me to learn more about the commission process or if you have any questions regarding the available pieces. I live in Houston, Texas with my husband and 2 children, and our golden retriever. www.kelliemorley.com Kellie Morley joined Society6 on February 26, 2014
More
"When my kids sleep, I paint!"
I am a stay-at-home mom with a passion for painting abstract art. I love creating pieces inspired by landscapes, fashion and the latest interior design trends. Finally, having some time for my own, I decided to pick up the paint brush again and see what would happen next!
I am a born and raised Texas girl with French roots and have been enthralled with the French Impressionism movement ever since I was a child. My travels to France and a visit to Monet's Garden in Giverney, France have always inspired me. My style somewhat mimics the Impressionistic style of a few of my favorites, Monet and Renoir.
I am happy to commission or custom order a painting in any size, color or style that fits your decór. Feel free to contact me to learn more about the commission process or if you have any questions regarding the available pieces.
I live in Houston, Texas with my husband and 2 children, and our golden retriever.
www.kelliemorley.com
Kellie Morley joined Society6 on February 26, 2014.