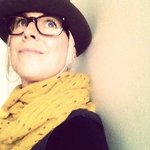 kelly barton art + design
i am a girl who believes in the everyday simple. i love sharing empowering stories through each girl i paint. stories that we each tuck away in the layers of our days, sometimes just needing a little reminder that it is okay to come out and play.
i am kelly barton. mixed media artist, designer. i own a laugh that sounds like betty rubble and a love for the word d.a.n.g. a girl filled to the brim with color. the girl next door.
Read more
kelly barton art + design's Store
84 results
Filter