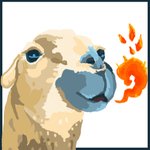 Kelly Chilton
About Kelly Chilton
Hey! I hail from upstate New York near Montreal (I love poutine). I studied in Glasgow, Scotland where I immersed myself in the ever flowing beer, fried cuisine, non stop concerts, and of course the art scene.
Cities inspire me, the complicated and crowded structures provide constant inspiration. Music is always playing. I'm always enticed by that place over there that I haven't been to yet, and I'd like to share it with you!
Kelly Chilton joined Society6 on January 26, 2010.