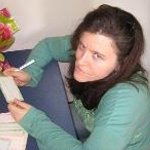 Kelvarus
This is a fictional government agency made reality. Created for the science fiction series The DPA Declassified Files by Pat Griffith. BONUS - If you send me a photo of you with your merch I will mail you special thank you gift. Send to my Twitter, FaceB Kelvarus joined Society6 on January 2, 2017
More
This is a fictional government agency made reality. Created for the science fiction series The DPA Declassified Files by Pat Griffith.
BONUS - If you send me a photo of you with your merch I will mail you special thank you gift. Send to my Twitter, FaceB
Kelvarus joined Society6 on January 2, 2017.