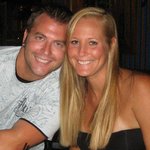 Random Acts of Design
I have grown up since the age of 3 loving art. Focused on watching and learning from my mother, who fed me art through a spoon, I grew to appreciate art from all types of angles. Her international reputation helps my motivation and discipline grow and prosper. Whether it be drawing, painting, or digitally designing I love it all. Pen and ink, over all is my second favorite media. Coming in number one would be digital graphics. For over 13 years now I have pretty much taught myself the graphic design technique. I guess, back in high school, when that Adobe PhotoShop 5.0 book flipped it's pages at me it was a hinting to me my future. Random Acts of Design joined Society6 on January 24, 2013
More
I have grown up since the age of 3 loving art. Focused on watching and learning from my mother, who fed me art through a spoon, I grew to appreciate art from all types of angles. Her international reputation helps my motivation and discipline grow and prosper. Whether it be drawing, painting, or digitally designing I love it all. Pen and ink, over all is my second favorite media. Coming in number one would be digital graphics.
For over 13 years now I have pretty much taught myself the graphic design technique. I guess, back in high school, when that Adobe PhotoShop 5.0 book flipped it's pages at me it was a hinting to me my future.
Random Acts of Design joined Society6 on January 24, 2013.