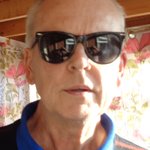 Ken Surman
Since a small boy, Kenneth has been drawing, painting and creating digital artworks - he studied Fine Art at colleges in Cheltenham and Hull, England.
Many of his works are in the collections of valued clients all over the world.
In 2000, Kenneth devised a digital technique to produce Andy Warhol-style portraits and was the first in the world to offer this service online, leading to many orders.
He also has an interest in writing electronica music – as Elektro Inferno, he has released the album Shock Treatment, full of original compositions.
Please check out Elektro Inferno tunes at https://soundcloud.com/elektro-inferno
Read more