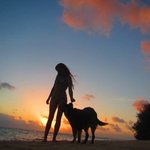 Kerry Patterson Photography
Hey Guys, I am an Irish photographer travelling the world. I currently live in Rarotonga, a beautiful paradise island in the Cook Islands. I have always loved photography but have recently decided to take it more seriously. The phenomenal views that I wake up to every morning feel too beautiful to not be captured, and this seems like the perfect time in my life to share my art with the world. Enjoy! Kerry Kerry Patterson Photography joined Society6 on September 4, 2014
More
Hey Guys,
I am an Irish photographer travelling the world. I currently live in Rarotonga, a beautiful paradise island in the Cook Islands.
I have always loved photography but have recently decided to take it more seriously. The phenomenal views that I wake up to every morning feel too beautiful to not be captured, and this seems like the perfect time in my life to share my art with the world.
Enjoy!
Kerry
Kerry Patterson Photography joined Society6 on September 4, 2014.
Kerry Patterson Photography's Store
40 results
Filter