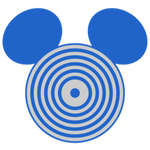 Kevin Luman
I'm a budding designer/artist trying to get my art known. All funds I receive for the foreseeable future will be used to pay off family debt. So, please, buy a shirt, a picture, or something; and spread the word. Check my Facebook page for updates on new art and limited runs through other sites. Don't forget to like me. Also, check out my RedBubble portfolio. http://www.redbubble.com/people/luminator/portfolio https://www.facebook.com/kevin.luman.9 Hope you find something you like. Suggestions are always welcome. Kevin Luman joined Society6 on July 19, 2013
More
I'm a budding designer/artist trying to get my art known. All funds I receive for the foreseeable future will be used to pay off family debt. So, please, buy a shirt, a picture, or something; and spread the word. Check my Facebook page for updates on new art and limited runs through other sites. Don't forget to like me. Also, check out my RedBubble portfolio.
http://www.redbubble.com/people/luminator/portfolio https://www.facebook.com/kevin.luman.9
Hope you find something you like. Suggestions are always welcome.
Kevin Luman joined Society6 on July 19, 2013.