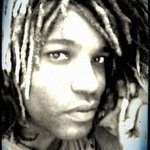 Kevin Lushebo
Character artist and designer residing in beautiful So. California. Kevin Lushebo's characters are inspired by urban fashion, vintage fashion, music and the city of angels itself. California is the inspiration and the goods and bads that flow with it. My mediums I use range from colored pencils, prismacolor markers, Acrylic and watercolor paints,and sharpie's. I'll use any bright colorful medium to express the feel of the character. Schools: FIDM Fashion Institute of Design & Merchandising,, Otis College Art & Design of Los Angeles, Mt. San Antonio College. Kevin Lushebo joined Society6 on March 4, 2014
More
Character artist and designer residing in beautiful So. California. Kevin Lushebo's characters are inspired by urban fashion, vintage fashion, music and the city of angels itself. California is the inspiration and the goods and bads that flow with it.
My mediums I use range from colored pencils, prismacolor markers, Acrylic and watercolor paints,and sharpie's. I'll use any bright colorful medium to express the feel of the character.
Schools: FIDM Fashion Institute of Design & Merchandising,, Otis College Art & Design of Los Angeles, Mt. San Antonio College.
Kevin Lushebo joined Society6 on March 4, 2014.
Kevin Lushebo's Store
76 results
Filter