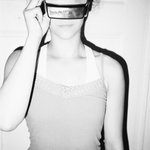 Kevin & Laura & Art
Kevin Tadge is a filmmaker and photographer. Laura Lamp is a dancer and photographer. Together, they make many things. These are a few of them. More can be found here: http://www.kevintadge.com http://lauramlamp.com Please feel free to get in touch. Kevin & Laura & Art joined Society6 on February 25, 2013
More
Kevin Tadge is a filmmaker and photographer. Laura Lamp is a dancer and photographer. Together, they make many things. These are a few of them. More can be found here:
http://www.kevintadge.com http://lauramlamp.com
Please feel free to get in touch.
Kevin & Laura & Art joined Society6 on February 25, 2013.
Kevin & Laura & Art's Store
34 results
Filter