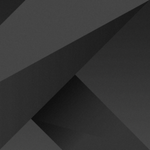 Kilian Amendola
Hello, my name is Kilian Amendola, I'm a 22 years old freelance graphic designer, UI designer, 2D and 3D illustrator who lives in Lausanne, Switzerland. I'm also graduated as architectural drafter and i worked 5 years in the awesome architecture studio Tardin+Pittet. Otherwise I'm associated for creating 3D illustration for architecture under the name PX and also for development of website, app and software as Weballistic. Kilian Amendola joined Society6 on January 10, 2014
More
Hello, my name is Kilian Amendola, I'm a 22 years old freelance graphic designer, UI designer, 2D and 3D illustrator who lives in Lausanne, Switzerland. I'm also graduated as architectural drafter and i worked 5 years in the awesome architecture studio Tardin+Pittet.
Otherwise I'm associated for creating 3D illustration for architecture under the name PX and also for development of website, app and software as Weballistic.
Kilian Amendola joined Society6 on January 10, 2014.