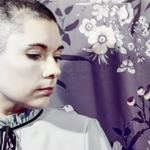 Kimberly J Tilley
I am an artist originally from New Hampshire, who is currently living in Washington. I work with film and digital cameras, and computer programs to create my artwork. I am most interested in photographing landscapes, flowers and wildlife. Sometimes when I review my photographs, I see that one or two.... can be more than just a standard picture and I'll change it up to create a digital painting. And sometimes, I'll take a picture just to use later in a creative digital art piece.
Comments and inquires are welcomed.
Website: https://kimberlyjtilleyphotography.wordpress.com
Network: http://www.twitter.com/kimberlyjt
http://www.facebook.com/kimberlyjtphotoart
All posted artworks are Copyright ©2019 Kimberly J Tilley. Unauthorized use is strictly prohibited. All rights reserved worldwide.
Read more
Prints by Kimberly J Tilley
95 results
Filter