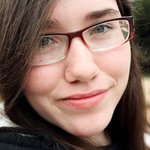 KimberlySS
Photography is a passion for me, it allows me to see the world in a very beautiful way and look at things from every perspective. It has brought a peace in my life, a sort of safe haven. All I need to do is get behind the lens, and I'll see one beautiful thing after the next. I'm also on redbubble. http://www.redbubble.com/people/kimberlyss17/portfolio KimberlySS joined Society6 on June 1, 2013
More
Photography is a passion for me, it allows me to see the world in a very beautiful way and look at things from every perspective. It has brought a peace in my life, a sort of safe haven. All I need to do is get behind the lens, and I'll see one beautiful thing after the next.
I'm also on redbubble. http://www.redbubble.com/people/kimberlyss17/portfolio
KimberlySS joined Society6 on June 1, 2013.
KimberlySS's Store
40 results
Filter