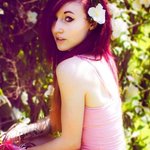 Kimë Cieszynski Photography
Throughout my years studying art I have found that my favorite images that stick with me are those that are the doorway into another world, another moment and create another memory. While photography is dominantly a documentary practice, one that captures something happening just the way it is, I work to create photographs that take the viewer away. An image that makes the viewer feel the breeze on their cheeks, touch the satin upon their legs and for one moment they are thinking of themselves in the light in the photograph. As a fashion photographer I am not only creating advertisements, I am creating desire. When I was young I learned the technicalities of film and digital, strobes and natural lighting, post-editing and the inner workings of a camera. I then continued teaching myself the artistic approach; creating a story to interweave into the image, working with what nature provided me in order to capture a mood, and thinking conceptually. My images are much like fashion in that in ranges, varies and changes with the seasons; sometimes my work is very dark and at other times very sweet. I can create memories on a summer beach, and invoke suspense in an alleyway. I strive to constantly work with what is given to me and make it original. I am excited to work with other people behind the camera including creative directors and stylists, along with working with new models, new agencies and start my career with fashion magazines. I will have my work published in fashion magazines and will be making designer's clothing desired and wanted. ------ In my free-time I work away from fashion, creating conceptual images and documentary focuses. Kimë Cieszynski Photography joined Society6 on July 11, 2013
More
Throughout my years studying art I have found that my favorite images that stick with me are those that are the doorway into another world, another moment and create another memory. While photography is dominantly a documentary practice, one that captures something happening just the way it is, I work to create photographs that take the viewer away. An image that makes the viewer feel the breeze on their cheeks, touch the satin upon their legs and for one moment they are thinking of themselves in the light in the photograph.
As a fashion photographer I am not only creating advertisements, I am creating desire. When I was young I learned the technicalities of film and digital, strobes and natural lighting, post-editing and the inner workings of a camera. I then continued teaching myself the artistic approach; creating a story to interweave into the image, working with what nature provided me in order to capture a mood, and thinking conceptually.
My images are much like fashion in that in ranges, varies and changes with the seasons; sometimes my work is very dark and at other times very sweet. I can create memories on a summer beach, and invoke suspense in an alleyway. I strive to constantly work with what is given to me and make it original. I am excited to work with other people behind the camera including creative directors and stylists, along with working with new models, new agencies and start my career with fashion magazines. I will have my work published in fashion magazines and will be making designer's clothing desired and wanted.
---
In my free-time I work away from fashion, creating conceptual images and documentary focuses.
Kimë Cieszynski Photography joined Society6 on July 11, 2013.