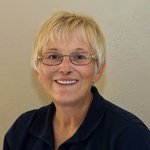 Kim Hojnacki Photography
I am a fine art photographer and create memorable and artistic images from my love for flowers, nature, scenery, and wild life, as well as a variety of other subjects. In 2006, I began to actively pursue my photography passion for nature and wildlife. My images have been used on book covers, magazine covers, and online advertising. Connect to me: Website: http://kimhojnacki-photography.com Facebook business page: https://www.facebook.com/KimHojnackiFineArtPhotography Personal blog: http://kimhojnackiphotography.blogspot.com/ Twitter: https://twitter.com/KimHojnacki @KimHojnacki Flickr: http://www.flickr.com/photos/mik5156/ Google+: https://plus.google.com/u/0/107470280114363071387/ Kim Hojnacki Photography joined Society6 on November 8, 2012
More
I am a fine art photographer and create memorable and artistic images from my love for flowers, nature, scenery, and wild life, as well as a variety of other subjects. In 2006, I began to actively pursue my photography passion for nature and wildlife. My images have been used on book covers, magazine covers, and online advertising.
Connect to me: Website: http://kimhojnacki-photography.com Facebook business page: https://www.facebook.com/KimHojnackiFineArtPhotography Personal blog: http://kimhojnackiphotography.blogspot.com/ Twitter: https://twitter.com/KimHojnacki @KimHojnacki Flickr: http://www.flickr.com/photos/mik5156/ Google+: https://plus.google.com/u/0/107470280114363071387/
Kim Hojnacki Photography joined Society6 on November 8, 2012.