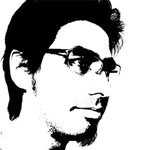 Felipe Kimio
I'm a artist from Brazil focused mostly on pin-up and erotic artwork. I consider myself to be a eternal student of art and the female figure beauty. Whenever I can, I always aim for self improvement of my craft and perception. Here you'll find assorted illustrations I did over the years and some recent stuff made with print in mind. I hope you enjoy my work, thanks for coming by! :D https://www.behance.net/kimisz http://kimisz.deviantart.com/ https://www.artstation.com/artist/kimisz http://kimisz.blogspot.com.br/ Felipe Kimio joined Society6 on May 6, 2015
More
I'm a artist from Brazil focused mostly on pin-up and erotic artwork.
I consider myself to be a eternal student of art and the female figure beauty. Whenever I can, I always aim for self improvement of my craft and perception.
Here you'll find assorted illustrations I did over the years and some recent stuff made with print in mind.
I hope you enjoy my work, thanks for coming by! :D
https://www.behance.net/kimisz
http://kimisz.deviantart.com/
https://www.artstation.com/artist/kimisz
http://kimisz.blogspot.com.br/
Felipe Kimio joined Society6 on May 6, 2015.
Felipe Kimio's Store
66 results
Filter