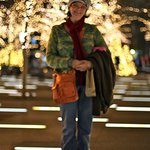 Kim Moulder
American Artist Kim Moulder has worked as a graphic designer for over 20 years. Her personal artwork incorporates a wide range of interests including mixed media, watercolor, hand-lettering, digital illustration and surface pattern design. Inspiration comes from everywhere and is evident across her varied works.
www.kimmoulder.com
© Copyright, Kim Moulder, 2008 - 2013. All Rights Reserved.
All of my artwork represented on society6 and elsewhere is © Copyright protected. Please do not use or reproduce my artwork in any way, without express, written permission from me. Sale of an original or of prints does not transfer copyright. ~ Thank you!
Read more
Kim Moulder's Store
Filter