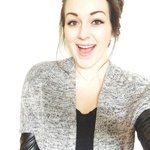 Kimmy Baker
If you're reading this, I think it's safe to assume you're a fan of TV. That's something we have in common. Downton Abbey is undoubtedly one of my favorite shows. Likewise, Joanne Froggatt, who portrays the character of Anna Bates, is one of my favorite actresses. It's because of Joanne Froggatt that I was introduced to a charity known as Rosie's Rainbow Fund. She is a patron of the charity, so she shares information about their fundraisers frequently. After researching the charity, I was truly inspired and wanted to help in any way that I could. Thus, all proceeds that I receive from selling my designs will be donated to Rosie's Rainbow Fund in order to aid in their efforts to support the children and families who are affected by illness, disability, and bereavement. You can find out more about this incredible charity at their website ( http://www.rosiesrainbowfund.co.uk ) or their Twitter account (@RosiesRainbow). I highly recommend reading about Rosie and about all of the remarkable services Rosie's Rainbow Fund provides. xxx Kimmy Baker joined Society6 on July 13, 2015
More
If you're reading this, I think it's safe to assume you're a fan of TV. That's something we have in common. Downton Abbey is undoubtedly one of my favorite shows. Likewise, Joanne Froggatt, who portrays the character of Anna Bates, is one of my favorite actresses.
It's because of Joanne Froggatt that I was introduced to a charity known as Rosie's Rainbow Fund. She is a patron of the charity, so she shares information about their fundraisers frequently. After researching the charity, I was truly inspired and wanted to help in any way that I could.
Thus, all proceeds that I receive from selling my designs will be donated to Rosie's Rainbow Fund in order to aid in their efforts to support the children and families who are affected by illness, disability, and bereavement. You can find out more about this incredible charity at their website ( http://www.rosiesrainbowfund.co.uk ) or their Twitter account (@RosiesRainbow). I highly recommend reading about Rosie and about all of the remarkable services Rosie's Rainbow Fund provides. xxx
Kimmy Baker joined Society6 on July 13, 2015.