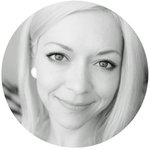 kimvervuurt@gmail.com
Hi! My name is Kim, illustrator and retouch artist.
Residing in The Netherlands - I like to create designs that are light, easy going and maybe make someone smile. Coffee, tea and ghosts are my favorite things to draw.
Most of my work consists of minimal, cute, sweet, innocent or somewhat contradicting illustrations.
If you want to know more or have some questions, please don't hesitate to contact me > kimvervuurt@gmail.com
Enjoy!
Read more
kimvervuurt@gmail.com's Store
Filter