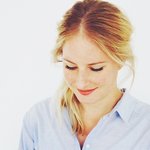 KIND OF STYLE
KIND OF STYLE is a creative studio founded by Lonneke de Roos. She is a graphic designer based in Den Bosch, the Netherlands. As KIND OF STYLE she creates prints and patterns for products like phone cases, fabrics and postcards. If you are interested in licensing a pattern or commissioning a pattern please contact me at info@kindofstyle.com. WEBSITE www.kindofstyle.com SOCIAL MEDIA www.pinterest.com/kindofstyle www.facebook.com/kindofstyle www.twitter.com/kindofstyle www.instagram.com/kindofstyle KIND OF STYLE joined Society6 on July 2, 2013
More
KIND OF STYLE is a creative studio founded by Lonneke de Roos. She is a graphic designer based in Den Bosch, the Netherlands. As KIND OF STYLE she creates prints and patterns for products like phone cases, fabrics and postcards.
If you are interested in licensing a pattern or commissioning a pattern please contact me at info@kindofstyle.com.
WEBSITE www.kindofstyle.com
SOCIAL MEDIA www.pinterest.com/kindofstyle www.facebook.com/kindofstyle www.twitter.com/kindofstyle www.instagram.com/kindofstyle
KIND OF STYLE joined Society6 on July 2, 2013.
Prints by KIND OF STYLE
93 results
Filter