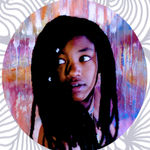 Kine Fall
The theme for all my artistic endeavors is to shed light. I founded a site, Collectivus.org. Dedicated to sharing the works of other artists and gathering to create art programs and projects that inspire troubled youth. The collective consciousness is a web that weaves all humanity together through our thoughts and ideas. With art we can restore balance to parts of our society that disempowers and separates us from truth and from each other. As an Urban Shaman my goal is to honor the Earth and help remind others of their connection to her. Sustainability is key if we are to cultivate a thriving planet for future generations. Available for exhibits, shows, & shamanic services. Contact Email: Kinefall28@gmail.com Kine Fall joined Society6 on January 2, 2015
More
The theme for all my artistic endeavors is to shed light.
I founded a site, Collectivus.org. Dedicated to sharing the works of other artists and gathering to create art programs and projects that inspire troubled youth. The collective consciousness is a web that weaves all humanity together through our thoughts and ideas. With art we can restore balance to parts of our society that disempowers and separates us from truth and from each other.
As an Urban Shaman my goal is to honor the Earth and help remind others of their connection to her. Sustainability is key if we are to cultivate a thriving planet for future generations.
Available for exhibits, shows, & shamanic services. Contact Email: Kinefall28@gmail.com
Kine Fall joined Society6 on January 2, 2015.
Kine Fall's Store
53 results
Filter