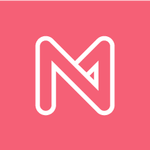 Kirimy
My name is Minh, and I design stuff. Sometimes I create posters, cards, videos and all kind of good stuff for good people. Sometimes I just simply clean my room, do laundry and play with my cats. I love cats, games, music, reading, shopping and browsing internet. You know, stuff that everyone else like. A real original. LinkedIn: https://www.linkedin.com/in/kirimy Behance: https://www.behance.net/kirimy Instagram: https://www.instagram.com/nguyet.minh/ m_kanoji@yahoo.com Kirimy joined Society6 on January 2, 2016
More
My name is Minh, and I design stuff. Sometimes I create posters, cards, videos and all kind of good stuff for good people. Sometimes I just simply clean my room, do laundry and play with my cats.
I love cats, games, music, reading, shopping and browsing internet. You know, stuff that everyone else like. A real original.
LinkedIn: https://www.linkedin.com/in/kirimy Behance: https://www.behance.net/kirimy Instagram: https://www.instagram.com/nguyet.minh/ m_kanoji@yahoo.com
Kirimy joined Society6 on January 2, 2016.