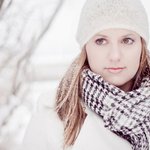 klgphoto
I am a landscape and fine art photographer from Bristol, Rhode Island. I first became interested in photography when I moved to Rhode Island in 2006. I was inspired by the amazing coastal scenes that are so accessible around the state and which were so different from where I grew up in Massachusetts. In my work I try to convey the same excitement and awe at seeing the beautiful scenes around me as I felt when I first moved to Rhode Island. I have been fortunate to discover some truly amazing places through my photography, and I feel that this art can and should serve as a reminder of the natural beauty around us, as a way of taking a time-out from the everyday grind of life. My work has been published in the 2013 State of Rhode Island Tourism Guide (cover image), Islands Magazine, Rhode Island Monthly magazine, Photography Week Magazine, PhotoExtract 1150 Pixel Magazine, and Landscape Photography Magazine. I have exhibited my work in juried exhibitions at the Irvine Gallery in Kennebunkport, Maine; Lyceum Gallery in Lewiston, ME; the York Art Association in York, ME; the Chocolate Church Gallery in Bath, ME; and the Save the Bay Center in Providence, RI. I have permanent gallery representation through UGallery, an online, curated gallery which represents the nation's top mid-career and emerging artists. Visit my UGallery profile to view and purchase some of my best pieces, available exclusively through UGallery: http://kgendreauphoto.ugallery.com Various prints and copies of my work are currently for sale at the Nubble Lighthouse gift shop in Cape Neddick, Maine; the Beavertail Lighthouse Museum in Jamestown, Rhode Island; and at the Only in Rhode Island store in Newport, Rhode Island. A selection of my work is available for commercial licensing through Getty Images and Crestock. View my full portfolio at www.kgendreauphotography.com. klgphoto joined Society6 on July 25, 2013
More
I am a landscape and fine art photographer from Bristol, Rhode Island.
I first became interested in photography when I moved to Rhode Island in 2006. I was inspired by the amazing coastal scenes that are so accessible around the state and which were so different from where I grew up in Massachusetts. In my work I try to convey the same excitement and awe at seeing the beautiful scenes around me as I felt when I first moved to Rhode Island. I have been fortunate to discover some truly amazing places through my photography, and I feel that this art can and should serve as a reminder of the natural beauty around us, as a way of taking a time-out from the everyday grind of life.
My work has been published in the 2013 State of Rhode Island Tourism Guide (cover image), Islands Magazine, Rhode Island Monthly magazine, Photography Week Magazine, PhotoExtract 1150 Pixel Magazine, and Landscape Photography Magazine. I have exhibited my work in juried exhibitions at the Irvine Gallery in Kennebunkport, Maine; Lyceum Gallery in Lewiston, ME; the York Art Association in York, ME; the Chocolate Church Gallery in Bath, ME; and the Save the Bay Center in Providence, RI.
I have permanent gallery representation through UGallery, an online, curated gallery which represents the nation's top mid-career and emerging artists. Visit my UGallery profile to view and purchase some of my best pieces, available exclusively through UGallery: http://kgendreauphoto.ugallery.com
Various prints and copies of my work are currently for sale at the Nubble Lighthouse gift shop in Cape Neddick, Maine; the Beavertail Lighthouse Museum in Jamestown, Rhode Island; and at the Only in Rhode Island store in Newport, Rhode Island. A selection of my work is available for commercial licensing through Getty Images and Crestock.
View my full portfolio at www.kgendreauphotography.com.
klgphoto joined Society6 on July 25, 2013.