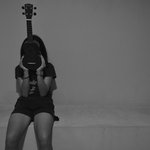 KLYL Photography
Hi there! I'm a 17-year-young photographer based in Singapore. Most of my work is conceptual, and I aim to convey raw emotions through them. I hope you find something you like in my gallery! Feel free to contact me at klylphotography@gmail.com xx KLYL Photography joined Society6 on January 21, 2015
More
Hi there! I'm a 17-year-young photographer based in Singapore. Most of my work is conceptual, and I aim to convey raw emotions through them.
I hope you find something you like in my gallery! Feel free to contact me at klylphotography@gmail.com
xx
KLYL Photography joined Society6 on January 21, 2015.