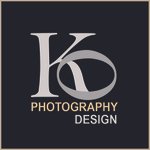 KOGalleries
Thank you for stopping by. Here is a little about me, and my style of work. I shift more towards the creative side of fine art photography. As a full time professional, I am always trying new techniques to set my photography apart and give my clientele something unique, lovely and one of a kind. Some of my photography pieces are very traditional, like Ansel Adams- But, always with a unique and mysterious twist, while others are very traditional works. I also teach photography workshops in Chicago and the midwest, because I love this profession. KOGalleries joined Society6 on July 10, 2014
More
Thank you for stopping by. Here is a little about me, and my style of work.
I shift more towards the creative side of fine art photography. As a full time professional, I am always trying new techniques to set my photography apart and give my clientele something unique, lovely and one of a kind. Some of my photography pieces are very traditional, like Ansel Adams- But, always with a unique and mysterious twist, while others are very traditional works. I also teach photography workshops in Chicago and the midwest, because I love this profession.
KOGalleries joined Society6 on July 10, 2014.