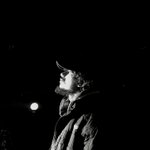 Ravi Koranga
Ravi Koranga is a digital artist and illustrator with a twisted fascination and dark sense of humor. These attributes has honed his abilities and are mirrored in his art and illustration style. His work is heavily influenced by spooky stories filled with offbeat characters, wicked witches, ghosts and goblins fascinated his imagination.
Trained as an illustrator using traditional media. Now working digitally, he applies those traditional techniques using Manga Studio, Procreate Sketchbook Pro, Adobe Illustrator and Adobe Photoshop .
Ravi Koranga is a pro Illustrator and comic book artist who has worked on projects for various clients. Currently, he does commissions and works on freelance projects from his studio & home.
Read more