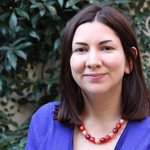 Kristen Palana
I'm an American/Portuguese multimedia artist, university professor, and author living in Yangon, Myanmar who specializes in teaching others how to use color psychology and color therapy to feel their very best. My series of of digital paintings, "Soul Colors- Therapeutic Wellness Images" helps generate positive emotions and aids with creative visualization and manifestations through my special color blends and recipes. My work has been exhibited internationally and online and has won a number of awards. I have taught undergraduate and graduate university students since 2000, as well as offered art and multimedia courses in North America, Europe, Asia, and Africa. Visit my online portfolio or sign up for one of my top-rated online color, design, creativity, or freelancing courses at https://kpalana.com (*Try an image editing course for beginners FREE.) Also connect with me on Facebook: https://www.facebook.com/kpalana4edu/ and Twitter: https://twitter.com/KristenPalana Cheers! Kristen Palana joined Society6 on January 3, 2017
More
I'm an American/Portuguese multimedia artist, university professor, and author living in Yangon, Myanmar who specializes in teaching others how to use color psychology and color therapy to feel their very best.
My series of of digital paintings, "Soul Colors- Therapeutic Wellness Images" helps generate positive emotions and aids with creative visualization and manifestations through my special color blends and recipes.
My work has been exhibited internationally and online and has won a number of awards. I have taught undergraduate and graduate university students since 2000, as well as offered art and multimedia courses in North America, Europe, Asia, and Africa.
Visit my online portfolio or sign up for one of my top-rated online color, design, creativity, or freelancing courses at https://kpalana.com (*Try an image editing course for beginners FREE.)
Also connect with me on Facebook: https://www.facebook.com/kpalana4edu/ and Twitter: https://twitter.com/KristenPalana
Cheers!
Kristen Palana joined Society6 on January 3, 2017.