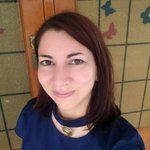 Kristen Palana
Welcome to my digital sketchbook. This is where I add illustrations, cartoons, digital paintings, and doodles that I make for fun when I am procrastinating from doing more "serious work."
I'm an American/Portuguese multimedia artist, educator, and author living in Lilongwe, Malawi.
See my full online portfolio and connect with me on social media at: https://kpalana.com
Cheers!
Read more
Kristen Palana's Store
Filter