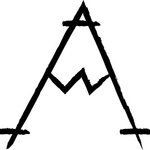 Shoppe × K.Ringstad
Kjell-Roger Ringstad is a designer passionate about crafting and making beautiful and userfriendly experiences. He dabbles in several crafts within design as well as front-end coding. You can visit and connect with him here: Website - http://www.kjellringstad.no Blog - http://blog.kjellringstad.no Facebook - http://www.facebook.com/heightsco Twitter - http://www.twitter.com/kringstad Shoppe × K.Ringstad joined Society6 on January 14, 2014
More
Kjell-Roger Ringstad is a designer passionate about crafting and making beautiful and userfriendly experiences. He dabbles in several crafts within design as well as front-end coding.
You can visit and connect with him here: Website - http://www.kjellringstad.no Blog - http://blog.kjellringstad.no Facebook - http://www.facebook.com/heightsco Twitter - http://www.twitter.com/kringstad
Shoppe × K.Ringstad joined Society6 on January 14, 2014.
Shoppe × K.Ringstad's Store
27 results
Filter