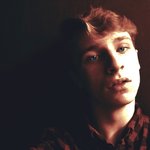 Kris Klein
Jersey Shore/Savannah, GA based artist Chris Marklein, a.k.a Kris Klein, specializes in Photography, Painting, and Illustration and is currently enrolled in the Savannah College of Art and Design. All artwork is 100% original and 100% Kris Klein. Questions/Inquiries can be sent via e-mail to kriskleinphoto@gmail.com Like Kris Klein Photography on Facebook Follow on Instagram @kriskleinphoto Kris Klein joined Society6 on August 13, 2015
More
Jersey Shore/Savannah, GA based artist Chris Marklein, a.k.a Kris Klein, specializes in Photography, Painting, and Illustration and is currently enrolled in the Savannah College of Art and Design. All artwork is 100% original and 100% Kris Klein.
Questions/Inquiries can be sent via e-mail to kriskleinphoto@gmail.com
Like Kris Klein Photography on Facebook
Follow on Instagram @kriskleinphoto
Kris Klein joined Society6 on August 13, 2015.