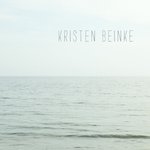 Kristen Beinke
I am a Southern California photographer that loves to take time away from my weddings and portraits for my fine art work. I live and work in sunny Santa Barbara with my husband Jade, and two dogs, Bear and Bailey. To see more of my work, please visit www.kristenbeinke.com Kristen Beinke joined Society6 on January 8, 2013
More
I am a Southern California photographer that loves to take time away from my weddings and portraits for my fine art work. I live and work in sunny Santa Barbara with my husband Jade, and two dogs, Bear and Bailey.
To see more of my work, please visit www.kristenbeinke.com
Kristen Beinke joined Society6 on January 8, 2013.
Kristen Beinke's Store
99 results
Filter