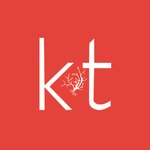 Kristen Tillman
Kristen is an illustrator and designer from Raleigh, North Carolina. Her current collection is comprised of whimsical ink and digital drawings of animals and children. In addition, she keeps busy with commissions for logo designs, album art and book illustrations. She strives to accomplish one thing with her heart- to spread joy. When she's not creating, she's taking care of her museful baby boy, cooking spicy food for her husband, and dancing. Kristen Tillman joined Society6 on September 30, 2016
More
Kristen is an illustrator and designer from Raleigh, North Carolina. Her current collection is comprised of whimsical ink and digital drawings of animals and children. In addition, she keeps busy with commissions for logo designs, album art and book illustrations.
She strives to accomplish one thing with her heart- to spread joy. When she's not creating, she's taking care of her museful baby boy, cooking spicy food for her husband, and dancing.
Kristen Tillman joined Society6 on September 30, 2016.