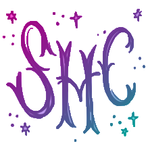 seahorse carousel
Kristen Dullum is an illustrator and packaging designer currently living in Nanaimo, BC, where she designs alcohol labels for Hired Guns Creative by day and does handpoke tattoos by night. She has a BFA in Illustration from PNCA in Portland, Oregon. She loves tiki bars, motorcycle road-trips, tide pools and Miyazaki movies. @seahorsecarousel seahorsecarousel.com seahorse carousel joined Society6 on April 15, 2011
More
Kristen Dullum is an illustrator and packaging designer currently living in Nanaimo, BC, where she designs alcohol labels for Hired Guns Creative by day and does handpoke tattoos by night. She has a BFA in Illustration from PNCA in Portland, Oregon. She loves tiki bars, motorcycle road-trips, tide pools and Miyazaki movies.
@seahorsecarousel seahorsecarousel.com
seahorse carousel joined Society6 on April 15, 2011.
Prints by seahorse carousel
13 results
Filter