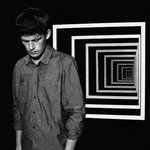 Kristian Goddard
I am a graphic artist based on the Crystal Coast of North Carolina. My freelance graphic work includes:
Original paintings on canvas commissioned by the AMC Television Network, and featured in the television show Mad Men.

Design of all international promotional materials (posters, postcards, t-shirts, and soundtrack album cover) for the film 'Scott Walker: 30 Century Man' and projects for Lakeshore Records' Scott Walker tribute album.

Full layout, design, and text editing of a 200-page book about the Minutemen for Akashic Books, New York, to coincide with release of documentary film 'We Jam Econo'.

Album cover design for record labels Too Pure, Beggars Banquet, and 4AD.

Art direction of individual projects for the Berlin-based Rostron Records, Lowdown Magazine and Style Mag.

Website development for recording artist Geneva Jacuzzi, filmmaker Stephen Kijak; photographers Russell Kleyn and documentary project The Dan Plan.
In addition to my design practice I have also worked as a musician playing drums with Scout Niblett.
I have four years experience as an art & design lecturer in England specializing in studio-based instruction with an emphasis on graphic art, typography, and digital media.
More info can be found on my website: www.kristiangoddard.net
Read more
Apparel by Kristian Goddard
42 results
Filter