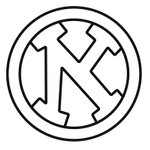 Kristin Maija Peterson
I'm a self declared post-modern ecological professional artist + art director + graphic designer based in St. Paul, Minnesota. Watercolors, pen and ink, a variety of pencils and pastels go into my work. I explore themes like "Native Wild Spaces" (prairies and oak savannah) and "Native Place and Space" that looks at the natural world up close and in fine detail.
The natural world and my environment are my inspiration. Much like a Beatrix Potter, I work to capture expressions and personality in the birds and animals I create. Patterns found in nature are an on-going fascination, too. All work is © Kristin Maija Peterson
Life highlight to date: Swimming with Manta Rays, off the Big Island of Hawaii. I highly recommend it.
Currently showing at Lanesboro Art Gallery in Lanesboro, MN through April 7th, 2018.
Other Places to Find Me:
Design Website: http://grandciel.com/
Artist Website: http://kristin-peterson.com/
Instagram: https://www.instagram.com/kristinmaija/
Email me: hello@kristin-peterson.com
Read more