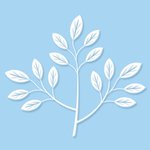 Kristopher Winter
Hi there, Welcome to my store! My name is Kris and I am 24 years old from B.C. Canada. I currently specialize more in macro and floral photography at the moment. I hope you enjoy looking at a part of my world. Feel free to contact me if you have any questions! Kristopher Winter joined Society6 on August 16, 2016
More
Hi there,
Welcome to my store! My name is Kris and I am 24 years old from B.C. Canada. I currently specialize more in macro and floral photography at the moment. I hope you enjoy looking at a part of my world.
Feel free to contact me if you have any questions!
Kristopher Winter joined Society6 on August 16, 2016.
Kristopher Winter 's Store
0 result
Filter