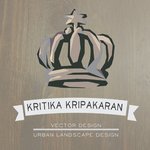 Kritika Kripakaran
About Kritika Kripakaran
Vector Designs featured on Art Prints, Framed Art Prints, Stretched Canvases, Stationery Cards, iPhone Cases, iPhone & iPod Skins, Laptop & iPad Skins, American Apparel T-shirts & Hoodies, Throw Pillows, and Tote Bags.
Please contact the artist directly regarding design requests.
↞ Contact Information ↠
E-mail ▴ klk@coresimplicity.com
FaceBook ▴
http://www.facebook.com/KritikaKripakaran.Design
Kritika Kripakaran joined Society6 on January 29, 2013.