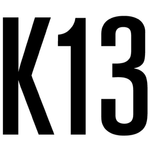 KTCHN13
Hello New Friend! Welcome to KTCHN13. KTCHN13 started with Kitchen Letters, letters in the mail from chefs–connecting foodies and chefs around the country. The letters have been a runaway hit, launching September 2013 in Food52's Provisions shop (we were the top seller on launch day!). Letters have been penned by Marisa McClellan of Food in Jars, Phoebe Lapine of Feed Me Phoebe, John Beaver of Oaktown Spice Shop, Diana Hardeman of MilkMade Ice Cream, and Agatha + Erin of Ovenly. Rumor has it the line up for 2014 includes Evan Kleiman of Good Food on NPR (KCRW), Dominique Ansel and Mast Brothers (plus a bunch more). The letters are stuffed with anecdotes, tips + tricks, and a seasonal, simple recipe, and sent out twice a month. From there, we created KTCHN13 posters, beautifully designed recipes printed as posters that double as kitchen art and on-hand recipes for dishes you want to make on a regular basis. We started with The Best Ever Grilled Cheese, The Perfect Guacamole, and Brown Butter Krispie Treats, and then rolled out our custom recipe poster offering: wherein you send us your family recipe, and we create a custom poster of your very own. Next up, KTCHN13 kits, launching spring 2014. Everything you need to become the master host/hostess you've always wanted to be. Read more about that project at KTCHN13.com KTCHN13 joined Society6 on November 19, 2013
More
Hello New Friend!
Welcome to KTCHN13.
KTCHN13 started with Kitchen Letters, letters in the mail from chefs–connecting foodies and chefs around the country. The letters have been a runaway hit, launching September 2013 in Food52's Provisions shop (we were the top seller on launch day!). Letters have been penned by Marisa McClellan of Food in Jars, Phoebe Lapine of Feed Me Phoebe, John Beaver of Oaktown Spice Shop, Diana Hardeman of MilkMade Ice Cream, and Agatha + Erin of Ovenly. Rumor has it the line up for 2014 includes Evan Kleiman of Good Food on NPR (KCRW), Dominique Ansel and Mast Brothers (plus a bunch more). The letters are stuffed with anecdotes, tips + tricks, and a seasonal, simple recipe, and sent out twice a month.
From there, we created KTCHN13 posters, beautifully designed recipes printed as posters that double as kitchen art and on-hand recipes for dishes you want to make on a regular basis. We started with The Best Ever Grilled Cheese, The Perfect Guacamole, and Brown Butter Krispie Treats, and then rolled out our custom recipe poster offering: wherein you send us your family recipe, and we create a custom poster of your very own.
Next up, KTCHN13 kits, launching spring 2014. Everything you need to become the master host/hostess you've always wanted to be. Read more about that project at KTCHN13.com
KTCHN13 joined Society6 on November 19, 2013.
KTCHN13's Store
15 results
Filter