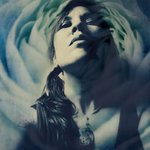 KunstFabrik_StaticMovement Manu Jobst
All the images here are a story of my prolific process over many years of my life into today. Pictorial Poetry. I feel that in order to create beautiful work, first and foremost an eye must catch the moment. The equipment is secondary, and currently, mine is at a basic level. I like it sometimes very simple, the moment as it is and other times I enjoy to express reverie, conceptual playfulness or some deep felt instinctual understanding I desire to share. Whichever intention, through a force within I do not control, I set my artistry free. It is comprised of everything I feel connection to, which is not any one thing, but a life long task of choice to keep discovering. Creativity, as a whole, has nurtured me to heal, live and grow. Come visit me (I luv fans!): https://www.facebook.com/ManuJobst.2 or visit my Artist site http://kunstfabrik.scriptmania.com/ KunstFabrik_StaticMovement Manu Jobst joined Society6 on June 8, 2011
More
All the images here are a story of my prolific process over many years of my life into today. Pictorial Poetry. I feel that in order to create beautiful work, first and foremost an eye must catch the moment. The equipment is secondary, and currently, mine is at a basic level. I like it sometimes very simple, the moment as it is and other times I enjoy to express reverie, conceptual playfulness or some deep felt instinctual understanding I desire to share. Whichever intention, through a force within I do not control, I set my artistry free. It is comprised of everything I feel connection to, which is not any one thing, but a life long task of choice to keep discovering. Creativity, as a whole, has nurtured me to heal, live and grow.
Come visit me (I luv fans!): https://www.facebook.com/ManuJobst.2 or visit my Artist site http://kunstfabrik.scriptmania.com/
KunstFabrik_StaticMovement Manu Jobst joined Society6 on June 8, 2011.