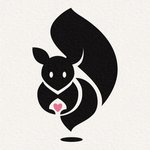 Mirukuru
Mirukuru is graphic design project started to raise awareness of endangered animals in the world. It features an illustration of rare species and their common name and current conservation status. IUCN Red List conservation status: EX: Extinct in the world CR: Critically Endangered EN: Endangered VU: Vulnerable NT: Near Threatened LC: Least Concern The portion of sales will be donated to IUCN Red List and WWF. Mirukuru joined Society6 on May 20, 2014
More
Mirukuru is graphic design project started to raise awareness of endangered animals in the world. It features an illustration of rare species and their common name and current conservation status.
IUCN Red List conservation status: EX: Extinct in the world CR: Critically Endangered EN: Endangered VU: Vulnerable NT: Near Threatened LC: Least Concern
The portion of sales will be donated to IUCN Red List and WWF.
Mirukuru joined Society6 on May 20, 2014.
Mirukuru's Store
102 results
Filter